20 Celebrity Podcasts One Should Not Miss
Podcasts are currently more popular than ever, as seen by record-breaking download numbers. Unlike YouTube videos or television broadcasts, the best celebrity podcast listeners do not need to view the screen. They are frequently longer types of material, making them better suited for long car rides.
There's a podcast for everyone, whether you're a mother balancing the hectic world of parenthood or a bookworm looking for in-depth talks of various novels. Podcasts are becoming increasingly popular, and with streaming giants like Spotify and YouTube on board, podcasts will only evolve to become even higher quality. And most of us like to stay up to date on the latest news by listening to some of the best celebrity podcasts available.
Globally many celebrities have started their own podcasts, some of the very popular celebrity podcasts are,
Calling Karan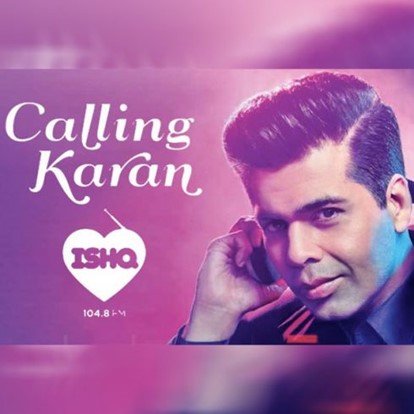 Is it possible to discuss Bollywood without mentioning Karan Johar? We don't think so. After the popularity of his radio programme, the acclaimed filmmaker, actor, producer, screenwriter, designer, and television personality (Phew! That's a lot), has now appeared on podcasts. Karan acts as a confidant, advising listeners on concerns of the heart and relationships.
What the Hell Navya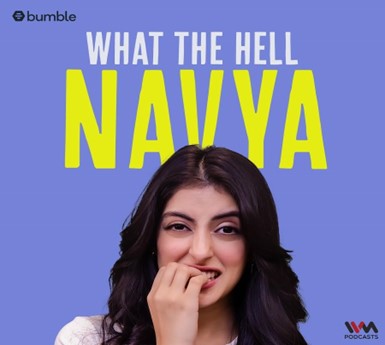 Navya and her co-stars discuss a variety of themes, including financial freedom, menstrual health, mental health, motherhood, and love. Do tune in for some freshly brewed content.
Ruk Jaana Nahi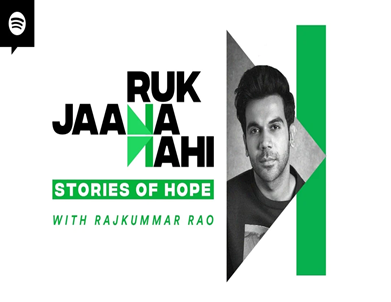 This is a Spotify Original that was produced during the country's second COVID wave to commemorate and highlight the selfless ordinary heroes who stood up to aid those in need. The popular celebrity podcast features interviews between actor Rajkummar Rao and extraordinary people who share their bold stories of hope and humanity.
Virus 2062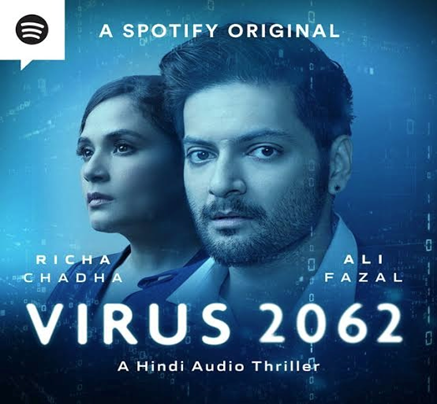 Richa Chadha and Ali Fazal, Bollywood's power couple, portray protagonists in this 10-episode Hindi audio thriller that will take you to another realm. This famous celebrity podcast is about a mental patient who travels back in time to meet with a psychiatrist and maybe rescue the world from a lethal virus that might destroy life as we know it. It's a fascinating combination of nail-biting cliffhangers and sci-fi, it is definitely worth tuning in.
What Women Want with Kareena Kapoor Khan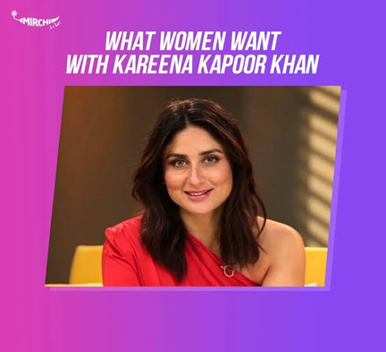 Kareena Kapoor Khan speaks with celebrities about women's issues, fashion, love, and lifestyle. Kareena also interviews men and women who advocate for women's rights  and work towards helping them progress.
No Filter with Neha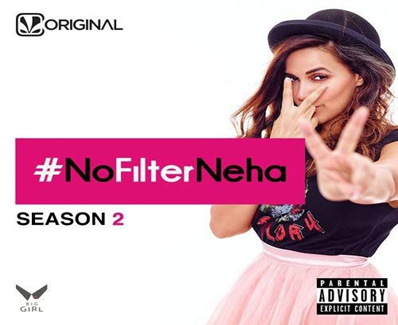 NoFilterNeha is a no-holds-barred audio show, where Bollywood star Neha Dhupia chats with her friends from the world of entertainment and digs out stories you've never heard before.
Actor Neha Dhupia is her latest season of the podcast, the audience can look forward to a guest list that includes cricketers Sourav Ganguly and Kapil Dev, actors Sonu Sood, Neena Gupta, Rana Daggubati, Pankaj Tripathi, and filmmaker Kabir Khan.
Bill Gates and Rashida Jones Ask Big Questions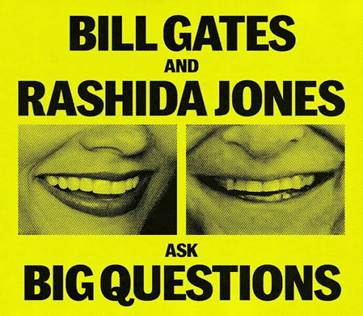 Bill Gates, co-founder of Microsoft and philanthropist, sits down with actor and writer Rashida Jones to talk science, philosophy, and everything in between. They address issues such as "Can humans truly change?" and "What will the world look like after COVID-19?" They consult with specialists and celebrities in the industry, such as Dr. Anthony Fauci of U2 and Bono of U2.
Kate Hudson and her brother, Oliver, examine familial ties with celebrity guests such as Zooey Deschanel and Jimmy Kimmel in order to get intimate and discuss their own sibling and family dynamics.
     8. Getting Curious with Jonathan Van Ness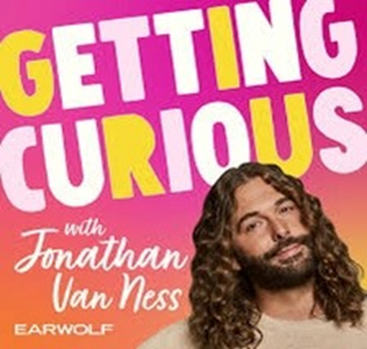 Jonathan Van Ness, the Queer Eye hair guru on Netflix, embraces his inquisitiveness, interviewing experts and important leaders on issues ranging from gun violence and xenophobia to pandemics and figure skating. Every episode not only teaches something new, but Van Ness encourages listeners to ask questions and be interested in the world.
 Archwell Audio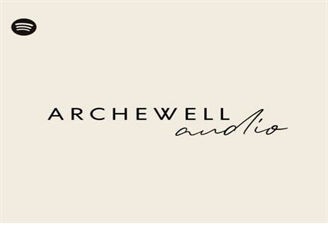 The royal relationship between Prince Harry and Meghan Markle has dominated headlines from its inception. Following their historic departure from the royal family last year, they founded Archewell, a non-profit organisation focused on creative media and non-profit initiatives. In December 2020, Markle and Prince Harry released the first episode of their new podcast Archewell Audio, a holiday special featuring not only celebrities like Sir Elton John, Tyler Perry, and James Corden, but also their own toddler, Archie, who speaks publicly for the first time at the end of the episode. The couple and their guests talk about their experiences with COVID-19, engagements, and other topics.
Pretty Big Deal with Ashly Gram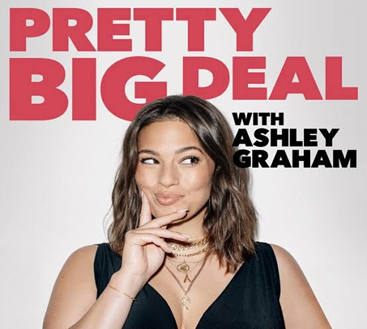 Ashley Graham, a supermodel and body activist, has consistently broken through limits on the runway and in her podcast. She invites a diverse range of guests, including celebrities Kim Kardashian West and Hailey Bieber, as well as revolutionaries from various fields such as freedom fighter Patrisse Cullors and fashion innovator Dapper Dan, and even her own husband, to discuss business, beauty, activism, body positivity, and self-confidence.
The Michelle Obama Podcast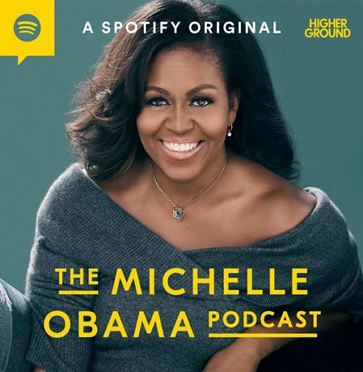 Former First Lady Michelle Obama gets candid and vulnerable with listeners in hour-long episodes, with topics ranging from family relationships and raising children to marriage and mentorship, accompanied by a variety of celebrity guests, in this exclusive partnership between Spotify and the Obamas' production company Higher Ground. "My goal is that this series may be a space where we can all come together to examine significant themes and sift through so many of the problems we're all trying to solve in our own lives," Obama told Spotify. "This is how we may foster greater understanding and empathy for one another."
Armchair Expert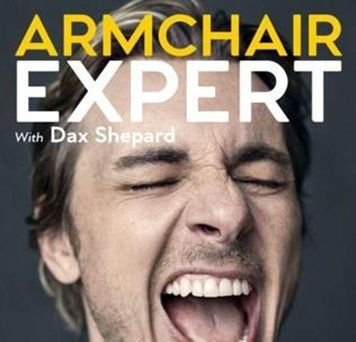 Dax Shepard, an actor, knows he's no expert, but with a degree in Anthropology, years of acting experience, and a decades-long fight with sobriety, he calls himself a "Armchair Expert." With the help of guests ranging from former CIA Director John O. Brennan to multi-platinum singer-songwriter Shawn Mendes, Shepard explores his questions about humanity and its messiness, fragility, and strengths.
I Weigh with Jameela Jamil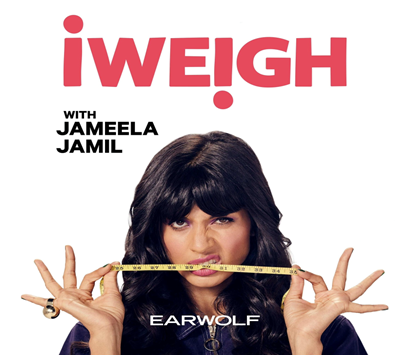 Jameela Jamil hosts honest conversations with famous guests to discuss body shaming and amplify diverse voices "to celebrate progress, not perfection," based on the actress and activist's viral social media movement "I Weigh," which cultivates a safe space on social media to critique society's toxic ideas of weight.
Oprah's SuperSoul Conversations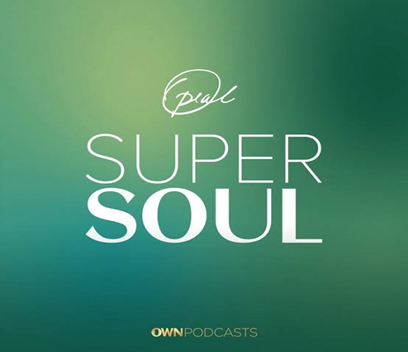 Oprah Winfrey's podcast mixes spirituality, inspiration, health and wellness to connect listeners to their best selves and the world around them. She has a hand-picked lineup of celebrity special guests, including best-selling writers, social and political change agents, and philosophical luminaries ranging from Maya Angelou to Eckart Tolle.
The Left Ear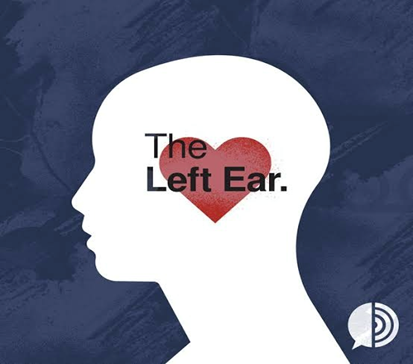 Dakota Johnson, star of Fifty Shades of Grey, posted a phone number with the crowd at the 2018 Global Citizen Festival and on Instagram in 2018, asking women to leave voicemails about sexual abuse, assault, and harassment. Johnson decided to turn it into a podcast due to the overwhelming response. On Instagram, she introduced The Left Ear show, adding, "I didn't want to speak on their behalf, I wanted to listen to them."
Here's the Thing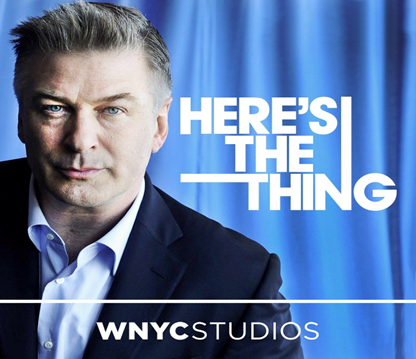 Alec Baldwin, actor, producer, and comedian, takes listeners inside the worlds and workplaces of artists, producers, and policymakers to discover what drives them. Celebrities range from famous filmmakers and music legends to lawmakers and comedians.
Anna Faris is Unqualified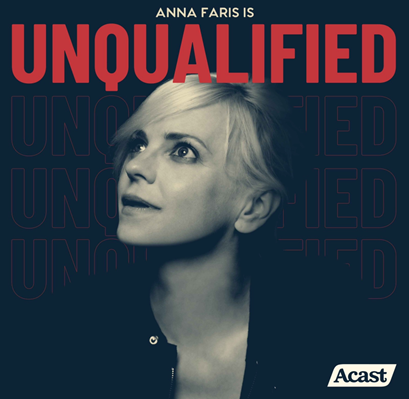 In this weekly podcast, Anna Faris interviews famous guests about their lives, professions, and relationships. Then Faris and her guest turn to the audience, offering humorous "unqualified" dating and life advice.
Office Ladies
Jenna Fischer and Angela Kinsey, co-stars became best friends on The Office, revisit episodes of the famous comedy series years later, breaking down what occurred behind-the-scenes during these memorable TV moments—insight they say "only two individuals who were there can tell you."
Conan O'Brien Needs a Friend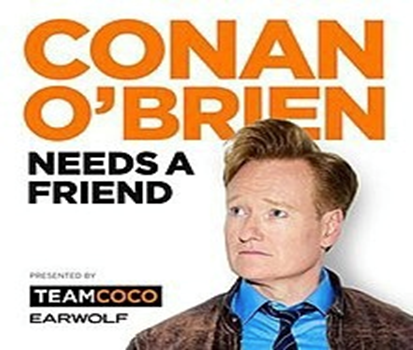 Conan O'Brien, the famed comedian and broadcaster, was saddened to discover that he never formed genuine friendships with any of the celebrity guests he interviewed throughout his decades of anchoring Late Night. As a result, he launched a feel-good podcast featuring many of the individuals he had previously interviewed, including fellow comedians Judd Apatow and Whitney Cummings.
Under the Skin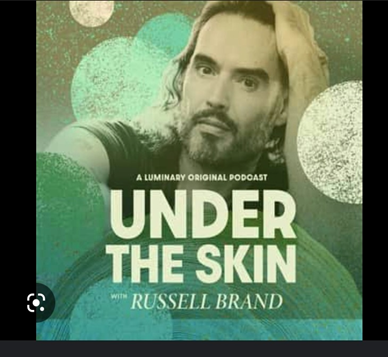 Russell Brand is a comedian, actor, writer, addiction campaigner, and philosophy aficionado who delves under the surface of the people, ideas, and history that define our present. He's joined by a diverse group of guests, ranging from prominent scientists to famous artists, to study the "ulterior realities beneath our created world" in a funny and thought-provoking manner.
Podcasts are being used by celebrities, journalists, and even content producers all across the world to start conversations. While the list of celebrity podcasts is endless, the ones stated above are the best.
The average  Indian household has the television on 8 hours a day. Podcasts, much like videos, require no reading and little energy, however, they don't cause the same visual strain or mental numbness as videos. The brain is more active while listening to podcasts than when watching television. This is because podcasts require listeners to use their imagination rather than spoonfeed consumers with visual accompaniment. The largest audience for podcasting is highly educated, wealthy adults.
Experts from millions of industries can easily share insider tips with the masses without the use of mainstream media. Instead of reading confusing manuals, you can learn directly from knowledgeable people in a simple, effortless, and free tutorial. Enjoy the freedom of truly original thought by adding a little diversity to the mainstream media narrative. Millennials care about social responsibility in business. Podcasts are the renewal of the dying form of verbal storytelling.
With the exception of about a dozen leading networks, the majority of podcasts are small startups. So, listen to a podcast today and help keep a tradition (from over 2,000 years ago!) alive.